Some of the pros and cons of various heating and cooling options we offer:


Wood and Propane Stoves

Freestanding stoves are usually the least expensive, most flexible and most efficient way to heat a home if you are wanting to get fast and reliable heat.


More than one million Canadian families heat their homes at least partly with wood. For these households wood is an important energy source; one that involves their participation. Having control over the fuel supply offers security from electrical power interruptions and shelter from rising conventional energy costs.

Considering the many advantages for those who live at the urban fringe and beyond, wood heating is worth doing right. This means making sure the woodstove is installed at or above safety codes, good quality firewood and proper burning techniques are used.
Fireplace inserts

Designed to fit into masonry fireplaces.
Zero-clearance fireplaces

A particular fireplace that can be enclosed using combustible materials.



Propane vs Electric Furnaces


If you're trying to reduce your high electricity bill, going to propane is often the most popular choice. Propane is also cleaner than burning oil and getting much closer in price to oil. This is often another reason most customers change to propane.

Electric furnaces have also been made much more energy efficient and many customers have found changing from electric heat to propane has not made a significant reduction in their total heating bill. This is because their electrical bills unfortunately have not changed much with the standard delivery charge on all bills.



Heat Pumps


These work both as an air conditioner and a heater. During the summer, the heat pump works by moving heat from the relatively cool indoor to the relatively warm outside. During the winter, the heat pump reverses this cycle, scavenging heat from the cold outdoor (with the help of an electrical system) and discharges that heat inside the house. Heat pumps must work together with either an electric or propane furnace.



Ductless Mini-Split


"Ductless" heat pumps, which distribute energy through refrigerant lines instead of water or air, are becoming a popular option. They have been continually improved to withstand colder temperatures in the winter and still provide heat in temperatures as low as -25C. They also provide air conditioning in temperatures as high as 30C. They can be very cost effective when replacing electric resistance heating.

Geothermal

GeoSmart Energy Systems uses the earth's ability to store heat energy as a perfect source for high efficiency heating and cooling. Using advanced technology, GeoSmart Systems tap into that stored energy to provide comfort for your year round home.
Boilers


Boilers are special purpose water heaters. These systems distribute heat in hot water, which gives up heat as it passes through radiators or other devices, in rooms throughout the home. Residential boilers generally use propane or can be paired with a geothermal system.



Radiant Floor Heat


This type of heating generally refers to systems that circulate warm water in tubes under the floor. Radiant heating can limit flooring options as you don't want to "blanket" your heat source.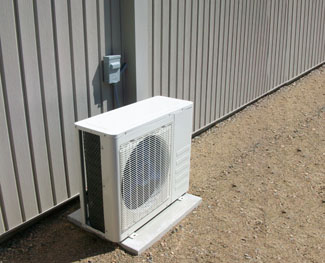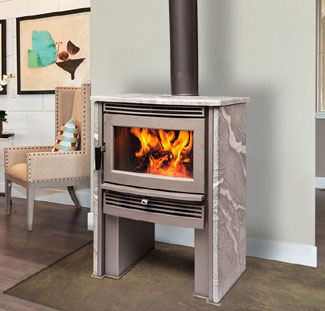 Highland Electric Heating & Air Conditioning Ltd.
39 Bobcaygeon Road, Minden, Ontario, K0M 2K0, Canada
Monday, Tuesday and Thursday: 9am - 4pm
Friday: 9am - 4pm
Saturday - 9am - 3pm

Wednesday and Sunday: Closed
Phone: (705) 286 - 1885 Email:
admin@highlandelectric.ca